Oct • 10 • 2011
Why do talented photographers struggle in business?
Being a talented photographer with a great portfolio is not enough. To become a successful and profitable photographer you need to be a good business person and know how to market yourself and your services.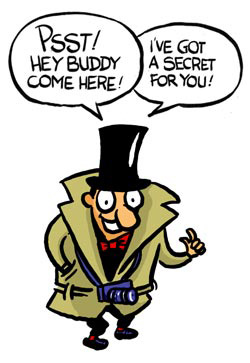 Do you love taking pictures?
That's why most photographers fail in business
Like most photographers, I bet you got into photography because you loved taking pictures -- Right? Most people don't realize that making money with photography is an art form in itself. A lot of photographers end up working for someone else because they don't know how to sell.
Read More here...
http://photographymarketingsecrets.com/newsletter/index.html